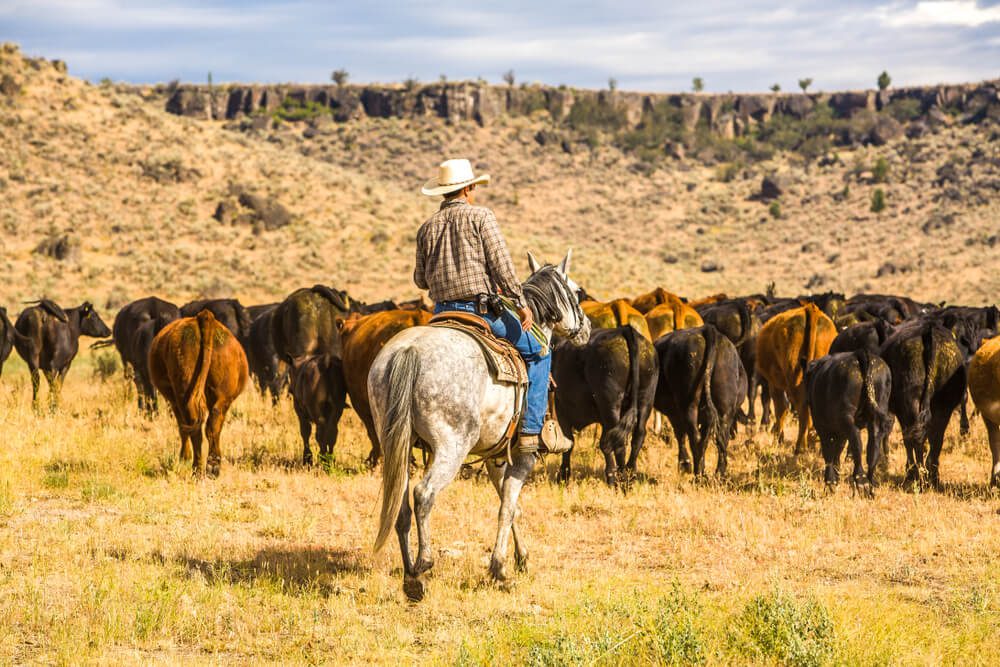 If you are interested in an authentic Western getaway that embraces the true cowboy lifestyle, then a working cattle ranch vacation is calling your name! Experience the true Wild West by assisting with day-to-day life at our working ranches. Pitch in with herding, round-ups, and cattle drives at one of our working ranches with Wyoming Dude Rancher's Association.
Put on your cowboy boots and get ready to experience traditional ranch life in some of the most beautiful areas of the country!
Types of Working Cattle Ranches
Working cattle ranch vacations come with different levels of accommodations and services. Rustic ranches offer the closest opportunity to experience real ranch life, offering basic accommodations and fewer amenities. However, if you want to be a cowboy during the day and be pampered at night, then upscale working cattle ranches are the way to go!
What are Working Cattle Ranch Vacations?
Working cattle ranches breed and raise their own cattle and contribute to local agriculture. These ranches give guests an inside look at ranch life and provide a unique opportunity to help with day-to-day activities. Here are a few other things to keep in mind:
They usually host smaller groups than guest ranches to ensure a more tailored experience. 

Accommodations can range from bunk-style lodging to cabins and lodge-style rooms.

Working ranch vacations are typically cheaper than most traditional ranches.
Wyoming Working Ranch Activities
A working cattle ranch is the closest you will get to becoming a true cowboy with these activities and experiences:
Round-Ups
Round-ups are the process of gathering and collecting grazing cattle, usually occurring in spring and fall. You will assist in rounding up cattle across thousands of acres of mountains, rivers, forests, and valleys. The purpose of round-ups is to administer health care, ear tagging, vaccination, and more. 
Cattle Drives
Moving cattle from one location to another is called a cattle drive, usually driving them between winter and summer pastures. Help push cattle through the vast Wyoming wilderness and unleash your inner cowboy!
Other Activities
There are plenty of ways to keep you entertained during working cattle ranch vacations, including jamborees, rodeos, roping, and horseback riding. If you are interested in cattle work throughout the season, some ranches offer activities where you can assist with daily chores such as fixing fences, putting out salt, or herding cattle from pasture to pasture. 
Experience the True Wild West Today!
Reserve a working cattle ranch vacation with Wyoming Dude Rancher's Association and experience an authentic Western adventure. Browse all of our member ranches and discover the perfect Western getaway with us today!